When it comes to eating, there is always that dilemma of whether to eat out or to just stay home and cook. Of course, most people would rather buy food to cook than spend more on restaurants.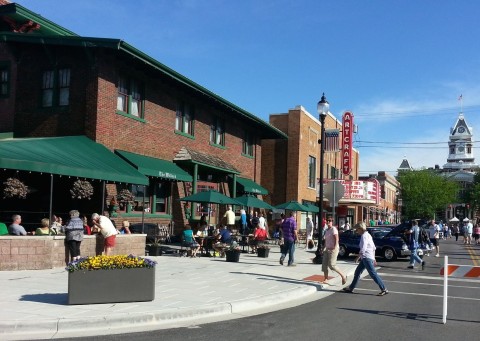 New data reveal, however, that things are shifting on the eat out/dine-in scale. Reports indicate that people in the U.S. are now spending less on groceries and more on dining out. According to FOX News, "In March, sales at restaurants and bars surpassed those at grocery stories for the first time since the Commerce Department started collecting data in 1992."
Social Event
Data show that there has been a change in the eating habits of Americans over the past years, and this affects the way restaurants are promoting themselves to appeal to the people, especially the millennial generation who are starting to overtake the baby boomers. Millennials like dining out because they see it as a social event, and social media is fueling their behavior further with the emergence of the selfie culture and Instagram. It has become a habit for people to take photos of their food before eating, and they are more willing to spend money now for dishes that are both aesthetically and gastronomically pleasing.
Family Bonding
Eating at restaurants in Franklin, like The Willard, does have its perks. For one, it gives families a chance to do something together and spend more time with each other. At home, most family members would have something else to distract them (i.e. TV, computer games) and they may just grab a quick bite before heading out to do their thing.
Break from Chores
Eating out also becomes a convenient escape for whoever is tasked to prepare the meals at home three or more times a day. There are instances when people don't really feel like cooking; eating out is a sort of break or breather, especially for at-home moms.
"Me" Time
People eating alone, meanwhile, find dining out a good time to eat at their own pace while thinking of their plans or observing their surroundings leisurely. Busy people have an opportunity to be free and relaxed once in a while.
Those who want a break from cooking at home, or are bored by the four walls of their dining room, should put down that pan, grab a coat, and head over to a Franklin bar and restaurant such as The Willard, which serves pizza, chicken wings, and sandwiches with a great selection of beers and wines. You can let someone else do the cooking for once and you can just sit back and enjoy.
Sources:
Americans spend more on dining out than groceries for first time ever, FOX News, April 15, 2015
Americans' Spending on Dining Out Just Overtook Grocery Sales for the First Time Ever, Bloomberg, April 14, 2015